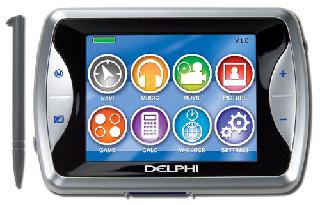 If your vehicle doesn't have the optional navigation system because you didn't afford to purchase one, Delphi just got new a hand held navigation system called the NAV200 for only $349. The NAV200 contains advanced navigation and entertainment features like real-time traffic information, MP3 and movie player, and games. The device can be controlled by a stylus or by your own fingers through a 3.5-inch LCD touch screen.

Included in the NAV200 package are:
* NAV200 unit with stylus pen
* Cigarette lighter adapter
* Windshield mount
* Dashboard mount
* DVD with user manual and backup map data files
* 1.5 GB SD card preloaded U.S. and Canada map SD card
* Quick Start guide
* Customer Service Card "Call Delphi"

Features of the NAV200 include:
* Powerful 400 Mhz processor for fast routing
* 1.5 GB SD card preloaded with NAVTEQ maps of the U.S. and Canada
* High sensitivity GPS antenna — SiRFstar III
* RDS real-time traffic ready
(optional TMC accessory required)
* MP3 player, movie player, photo viewer, game, world clock and calculator
* On the go flexibility with 3.5" bright, anti-glare, full-color LCD touchscreen
* Built-in 3-hour rechargeable battery

Now if you're looking for quality auto parts like Ford parts or Toyota parts, you can find them at Auto Parts Deal.
Thanks to Winding Road I got hold of the short list of finalists for the 2007 North American Car and Truck of the Year – to be voted on by a pool of jurors this December.

And the nominees are: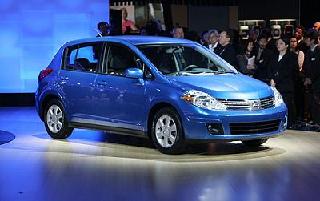 2007 North American Car of the Year Short List
• Chrysler Sebring
• Dodge Caliber
• Honda Fit
• Infiniti G35
• Jaguar XK/XKR
• Lexus LS 460
• Mercedes S-Class
• Nissan Altima
• Nissan Versa
• Saturn Aura
• Toyota Camry

2007 North American Truck of the Year Short List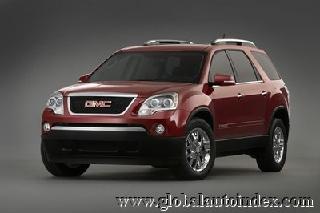 • Acura MDX
• Acura RDX
• Audi Q7
• BMW X5
• Chevrolet Tahoe/Suburban
• Chevrolet Silverado
• Dodge Nitro
• Ford Edge
• GMC Acadia
• Honda CR-V
• Hyundai Santa Fe
• Jeep Wrangler
• Mazda CX-7
• Saturn Vue Green Line
• Toyota FJ Cruiser

So which cars and trucks have made your shortlist?

Meanwhile if you're looking for the best auto parts for your car just check out Auto Parts Deal.


Guys at ForbesAutos.com are fond of providing car enthusiasts a better view on some of today's car models through their extensive research and reviews. This time, ForbesAutos.com made their research bigger and selected the trucks that made it into their list of the Top 10 Biggest, Baddest Trucks for Towing. Rating for these trucks was based on the manufacturers' specifications along with ForbesAutos.com's compiled data including the towing capability, overall weight, and engine type.

Here are the 10 biggest and baddest trucks for towing according to ForbesAutos.com:

1. 2007 International CXT
2. 2006 Ford F-350 Super Duty
3. 2006 GMC Sierra 3500
4. 2006 Chevrolet Silverado 3500
5. 2006 Dodge Ram 3500
6. 2007 International MXT
7. 2007 Toyota Tundra
8. 2007 Nissan Titan King Cab
9. 2007 Cadillac Escalade EXT
10. 2006 Hummer H2 SUT

And for quality auto parts like GMC Truck parts, Dodge truck parts, Ford truck parts, and Toyota Truck parts, Auto Parts Deal has a lot to offer.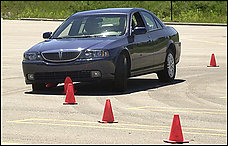 To further reduce traffic deaths, the National Highway Traffic Safety Administration (NHTSA) announced that they will make a preliminary regulation requiring automakers to equip their new vehicles with electronic stability control (ESC) as a standard component.

ESC systems improve the vehicle's handling in situations such as when the driver loses control of the vehicle. ESC made a significant role in reducing vehicle crashes by more than 40 percent and fatal accidents by 56 percent, according to a recent study conducted by Insurance Institute for Highway Safety (IIHS). Some of today's leading automakers like Ford, GM, and Chrysler had already plans to equip their vehicle models with ESC as a standard safety feature.

For quality auto parts like Ford parts and Chrysler parts, Auto Parts Deal got a wide selection of those auto parts for you to choose from.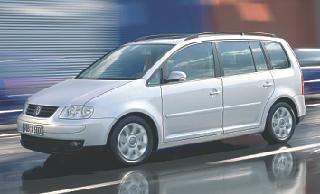 Volkswagen has revealed photos showing the refined Touran compact MPV (multi-purpose vehicle) before its world debut at the 2006 Paris Motor Show this month. The main highlight of the Touran is the very first ParkAssist system installed on a Volkswagen vehicle that enables parking guidance system. ParkAssist system uses front and rear ultrasonic sensors to detect available parking space and a control unit to calculate the maneuvering path. The driver will just accelerate and brake while the system automatically does the steering.

Numerous refinements and additional new features were given to the Touran including:

* Twin-charge engines which employ both a turbo and supercharger
* ParkAssist System that enables automatic parking
* New radiator grille and eye-shaped headlamps based from Volkswagen Eos
* New 'Magny Cours' 16-inch alloy wheels
* Six engine options – two petrols and four diesel engines
* New fabrics and a stainless steel trim
* MP3-compatible radio/CD player

Volkswagen Touran will go on sale early in 2007 but unfortunately, it is only available in UK markets.
Why not update your Volkswagen parts from Auto Parts Deal instead.
IntelliChoice officials saying that hybrid technology is proving its value over the life of a vehicle has named the Honda Civic Hybrid, the Toyota Prius, the Ford Escape Hybrid and the Toyota Highlander Hybrid as the "Best Deal of the Month" in their segments for September.

The Civic Hybrid took the lead in the Compact Over $16,000 segment while Toyota's popular Prius was first in the Midsize Under $21,000 class. Topping the Compact Utility Over $21,000 was Ford's Escape Hybrid 2WD, while another hybrid from Toyota, this time the Highlander Hybrid 2WD, topped the Intermediate Utility Over $29,000 category.

Meanwhile auto parts such as wheels, mirrors, engine parts and more for these vehicles are available at Auto Parts Deal.
Vacation days are almost over and students are preparing for the back-to-school season. That's why H.E.A.T. (Help Eliminate Auto Thefts) will promote vehicle protection and provide students and new drivers some tips and precautions on how to keep their vehicles and other properties safe from auto theft in the upcoming back-to-school season.

Here are the tips from H.E.A.T. to prevent your car from being stolen:

* Closed Not Cracked - Close windows tightly, don't even leave them "cracked" and always lock your car.

* Out of Sight - Keep all personal belongings, including iPods, cell phones and other
valuables, out of sight.

* Stop and Lock - Never leave your vehicle running and unattended, even just for a few minutes.

* Kill-Switch - Protect your vehicle from being started by a thief by having a mechanic install a concealed kill-switch.

* Double Duty - Add a second layer of protection to your vehicle by using a steering wheel locking device, a steering column protector or an alarm with a visible flasher.

* VIN - Consider etching your VIN (Vehicle Identification Number) onto the glass surfaces of your vehicle. VIN etching makes vehicles less attractive to thieves because all windows must be replaced before the car is tagged with a fake VIN for resale.

* 1-800-242-H.E.A.T. - If you know anything about auto theft, report it to your local police department and H.E.A.T.'s confidential tip-reward line, 1-800-242-H.E.A.T.

Meanwhile, car safety is ensured if you check your auto parts for damages. You can look for quality replacements of your auto parts like Honda Civic parts at Auto Parts Deal.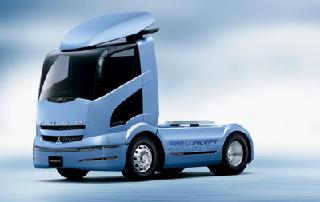 Reuters International reports that DaimlerChrysler's Mitsubishi Fuso Truck & Bus Corporation announced that they are recalling 53,571 vehicles in Japan including five models of trucks and buses like the Fuso Fighter truck, the Aero Bus and other models manufactured between July 1996 and November 2005.

The company said they would recall the vehicles to repair some defects in one of the vehicle's auto parts - the brake chamber. A loose cap in the break chamber could allow the entrance of water and can cause the spring to rust, which can activate the hand brake. Although the defects were discovered lately, no reports of accidents were made.


An odd name for a vehicle isn't it? Anyway, it's Nissan's newest crossover compact SUV, the Nissan Qashqai which will make its debut at the 2006 Paris Motor Show. The 2007 Nissan Qashqai was based on the early Qashqai concept unveiled by Nissan at Geneva Auto Show last 2004.

The Qashqai appears to be smaller type of Toyota RAV4. We're going to see what the crossover looks like when Nissan releases the official photos and specs of the vehicle early this September. Unfortunately, American Nissan fans would have to settle with looking because the Qashqai is only available in European markets.

Looking for quality Nissan parts? Click over to Auto Parts Deal.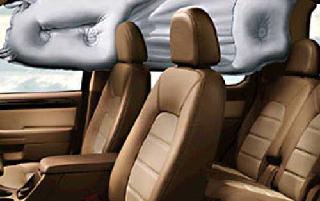 As a part of Ford Motor Company's campaign to increase the standard safety features of its 2007 models, the Dearborn automaker is currently developing two new advanced safety technology of its next generation seatbelts to reduce further injuries in car accidents.

One of these safety belt technologies is the four-point seatbelt which will replace the currently used three-point seatbelt. A four-point seat belt system is used to restrain a vehicle occupant in a vehicle seat using two shoulder belts mounted on separate spool which are connected to a common retractor mechanism. The shoulder belts are connected to a lap belt, which is buckled centrally on the abdomen of the occupant.

The other future safety belt technology incorporates an air bag to the typical seatbelt called inflatable safety belt. The tubular-shaped inflatable bag for backseat passengers can deploy inside a shoulder belt in the event of a crash, making it more efficient in reducing injuries during collisions.

To further improve customer satisfaction for safety, Ford will make the side curtain air bags or the Safety Canopy System standard for all 2007 model year vehicles.

Meanwhile, you can keep your vehicle safe by constantly checking your auto parts for damage. On such cases, try replacing it with quality auto body parts found in Auto Parts Deal.