HONDA soon to take on the air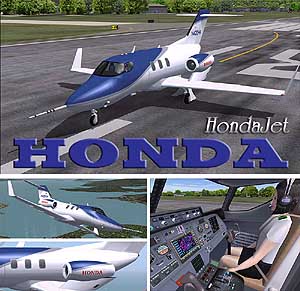 Who says car companies ought to stick to the road?

Well certainly Honda has other plans -- like teaming up with Piper Aircraft to sell the lightweight HondaJet in the United States starting next fall.

The automaker has already reportedly begun the FAA certification process with the goal of completing the steps within three to four years. The HondaJet prototype was first unveiled at last year's Experimental Aviation Association event in Oshkosh, Wisconsin. The small aircraft seats up to 7 and features an all-composite fuselage, an all-glass flight deck with a high-resolution digital flat avionics display and, according to Honda, "a higher cruise speed than conventional aircraft in its class."